Nutricost TUDCA: A Full Review
Nutricost's TUDCA capsules shine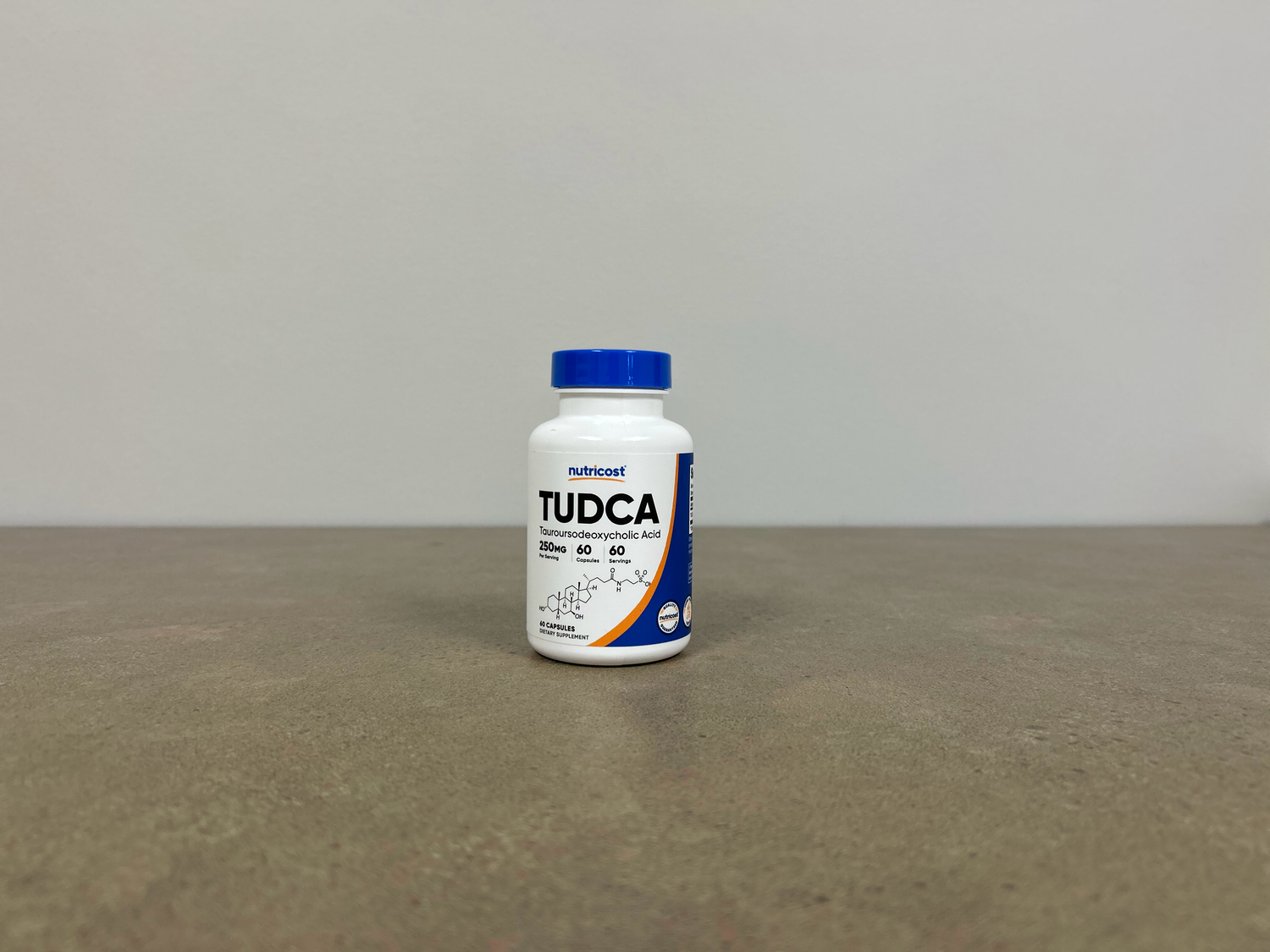 Nutricost TUDCA
Each serving offers an impressive 250 MG of Tauroursodeoxycholic acid, or TUDCA per serving. Nutricost's high-quality, potent supplement comes at an incredibly reasonable price of just $26.95 for a 60-day supply.
Buy on Amazon
A prominent player in the health and wellness industry, Nutricost boasts an extensive range of supplements, spanning from tablets and powders to capsules and gummies. After seeing that Nutricost is an 'Amazon's Choice' for TUDCA and the high 4.5 star reviews, I got curious and wanted to explore their TUDCA offering. 
TUDCA might be a somewhat lesser-known supplement for some, which is why I have compiled my entire review and recommendation of Nutricost's TUDCA supplement. If you are trying to pick a TUDCA supplement, I hope this helps you decide!
TUDCA by Nutricost at a Glance:
$26.95 per bottle
60 servings
Non-GM
Pros
Great Price
After scouring the top TUDCA supplements on Amazon, it became evident that Nutricost has the most competitive price – which is probably one of the reasons why they are 'Amazon's Choice' for TUDCA. At $26.95 per bottle, this 60-day supply can comfortably last a month when following the recommended daily dosage.
Breaking it down, the price translates to approximately 45 cents per serving – an exceptional value, particularly considering the top-tier ingredients Nutricost incorporates. To put things into perspective, a rival brand offers a bottle with the same dosage of TUDCA at $25.95, but with only 45 servings. That is a much less cost-effective price, which illustrates why Nutricost has one of the most competitive prices!
For those keen on stretching the dollar, opting for Nutricost's 2-pack purchase with the subscribe and save discount leads to an unbeatable per-serving price and long-term savings. 
Single-Ingredient Formula
Nutricost's TUDCA is straightforward - Only 250 MG of TUDCA in each capsule. No fillers or unnecessary ingredients here. 
Furthermore, it is vegetarian, gluten-free, and non-GMO – a trifecta of quality capsules.
Trustworthy Quality
One of the main reasons I often recommend Nutricost supplements is because of their unwavering commitment to high quality. TUDCA by Nutricost undergoes rigorous third-party testing for purity and potency.
Nutricost also upholds GMP practices, setting a high standard in manufacturing. This compliance assures consumers that the brand goes above and beyond to eliminate defects or potential cross-contamination.
Cons
Slightly Bitter Taste
One common feature of TUDCA in general is that it can be bitter in taste and possibly have a smell to it. That's because TUDCA is a bile acid. As a result, this smell and taste is often an indicator that the powder or capsule, is in fact, TUDCA.
That said, capsules can help hide the bitterness a bit, as compared to powders.
But this is something to keep an eye out for when looking at any TUDCA supplement.
Nutricost: My Go-To TUDCA
For those seeking a top-tier TUDCA supplement, Nutricost stands out as the best option. TUDCA may not pique everyone's interest, but if you're looking for liver support, this is for you!
However, for me, the available information provides enough assurance to embrace this addition to my health regimen. Priced at a mere $26.95 per bottle, it not only meets the budget but also guarantees unrivaled quality assurance.
Amidst many options, Nutricost wins as my preferred choice for TUDCA.
Why Supplement with TUDCA?
This ingredient is widely used today by medical professionals to help provide liver support. 
TUDCA is a bile salt that assists in protecting the cells of the liver. The liver is the filter of the body and plays a key role in breaking down fats.
Additionally, new research indicates that TUDCA may be helpful in addressing neurodegenerative disorders due its ability to inhibit apoptosis.