Nutricost NAC Capsules: The Best or Bust?
Help improve your immune system with a daily NAC capsule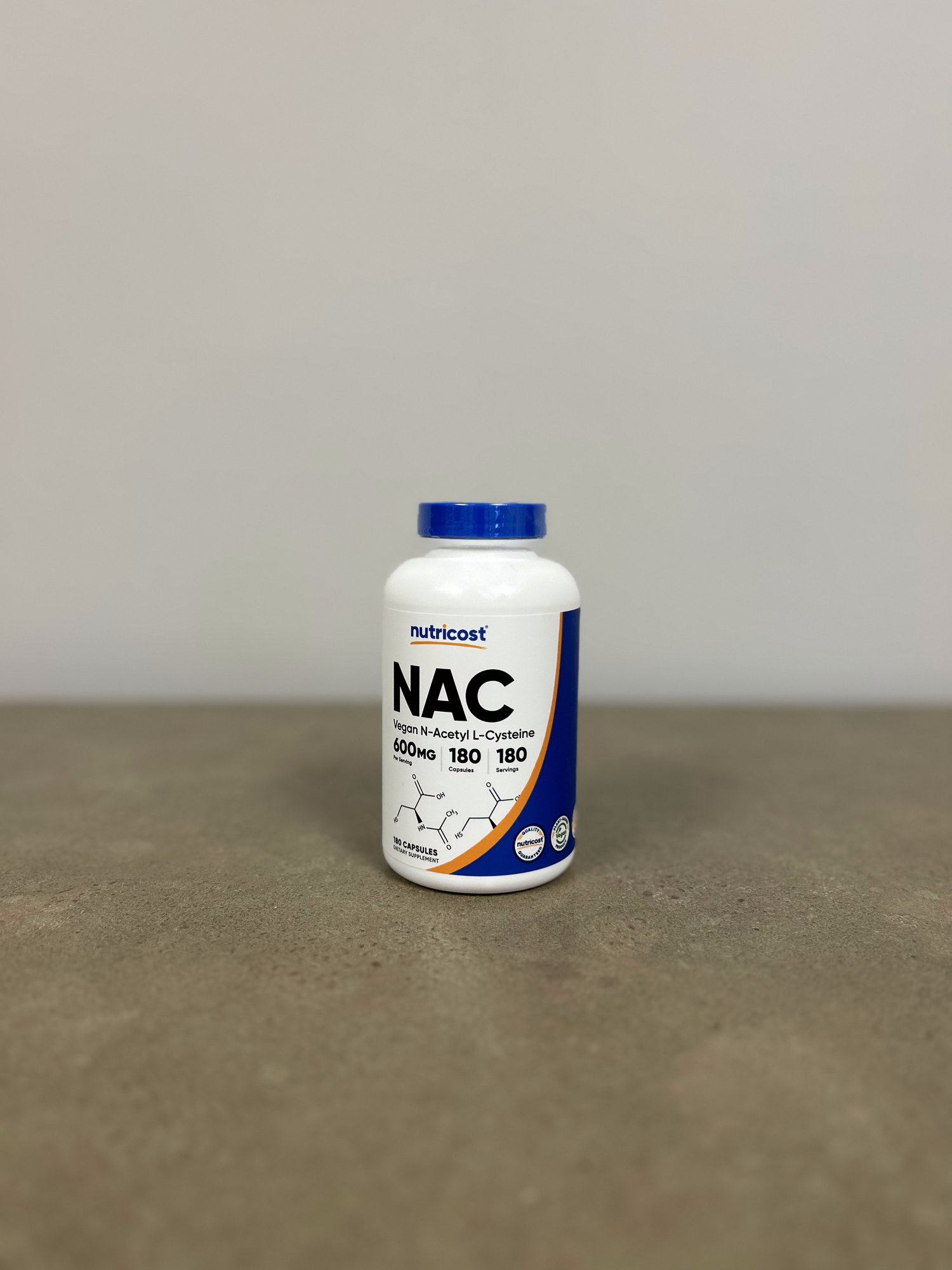 Nutricost NAC Capsules
If you're looking for a capsule to help support your immune system and eliminate free radicals in the body, it's time to check out N-acetylcysteine, known as NAC. Nutricost has a bottle that will last for 6 months and is priced at only $21.95. This is a supplement that you don't want to miss.
Buy on Amazon
Nutricost is a large-scale health and wellness brand. Their wide range of products has a commanding presence on Amazon, with thousands of high 4.5-star ratings. They are known for high-quality ingredients at a great price. Most of their supplements are available in multiple forms, including capsules, powders, gummies, or tablets. 
I read that NAC is amazing for immune system health, and with the change in seasons approaching, I wanted to find another supplement to get ahead of any seasonal bugs. Based on really great reviews on Amazon, Nutricost was a natural choice to order and see if it's as good as the reviews.
Nutricost NAC Capsules at a Glance: 
600 mg per serving 
3rd-party tested
12¢ per serving
Get the NAC Boost: Elevate Your Wellness
I ordered a bottle of Nutricost NAC from Amazon and got the 180-serving bottle. It's a twist-top bottle, and I was excited to check it out right away. Read below for my full review and analysis.
Pros
Price Matters And Nutricost Delivers
Cost is often a deciding factor for selecting which supplement to purchase. Nutricost delivers a top-notch choice. A bottle of 180 servings, which will last for approximately 6 months if you take one per day, costs $21.95. That means that each serving of 600 mg costs only 12 cents!
 There are a few other options that come close to the same price per serving. When you are shopping, remember to check the amount of NAC in each serving, the amount of servings, and the quality of the product. 
Spoiler Alert: Nutricost DEFINITELY delivers on the servings, serving amount, and overall pricing, especially when compared with others, so I honestly wouldn't even shop around.
Targeted, Single-Ingredient Formula
This is a totally vegan product, which may be important for some consumers. N-Acetyl L-Cysteine is the only ingredient in the capsule and offers 600 mg of NAC in each serving. A serving size is just 1 capsule. The capsule is also gluten-free. 
This is super convenient for those who, like me, are looking for that single-ingredient capsule.
Quality You Can Trust
Nutricost is known for its high-quality ingredients. All of their products are manufactured in GMP-certified facilities, demonstrating a commitment to quality control and is one of the reasons I like to check out Nutricost supplements.
Additionally, Nutricost's NAC is non-GMO and also 3rd-party tested for purity.
Only the Best Quality
Nutricost uses premium ingredients to ensure maximum quality. All Nutricost products are manufactured in a GMP-compliant, FDA-registered facility. GMP-certification is important because it indicates to consumers that the brand has taken extra measures to ensure quality control. 
Nutricost's whey protein concentrate is non-GMO and also 3rd-party tested for purity.
Cons
NAC Can Have a Stronger Smell
Even in capsule form, NAC, due to its sulfur content, has a strong smell that some people may have trouble tolerating. 
This is true of any NAC capsule and not unique to Nutricost. However, the benefits (see below) outweigh the odor for many.
A True Winner
If you're going to supplement with NAC, this is the one to take! With a whopping 600 mg of NAC per serving and 6 months worth of supply, the price is unbeatable at $21.95.
Obviously, the strong smell can turn some people away. However, the benefits and positive qualities of Nutricost's NAC may convince you to try it out. 
If you are trying to avoid strong-smelling supplements, NAC, in general, might not be for you. 
That said, if you are in the market for NAC and want the best supplement, Nutricost is a clear winner.