Nutricost HMB Review
Help protect your muscles with a daily supplement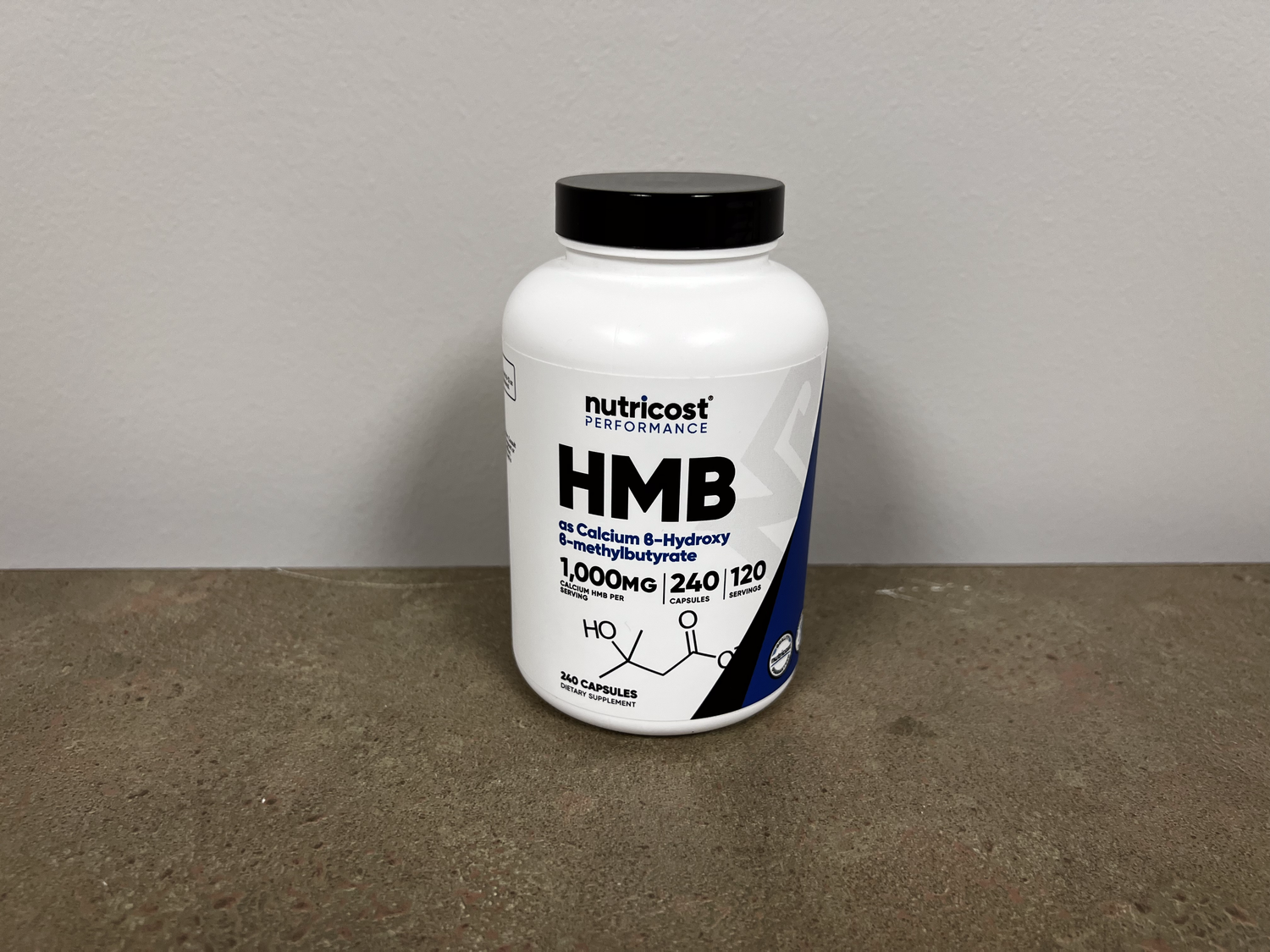 Nutricost HMB Capsule Review
Check out this 3rd party tested, non-GMO, gluten-free supplement to support your muscle health and overall health. Each capsule offers 1 g of HMB as well as a small dose of calcium. Quality is guaranteed with Nutricost's capsule, manufactured in a GMP-compliant facility
Buy on Amazon
Launched in 2015, Nutricost offers over 900 different dietary and nutritional supplement products. Nutricost's mission of delivering high-quality supplements at great value to customers has directly led to its exponential growth in the health and wellness space. 
As a result, Nutricost has become one of the fastest growing supplement brands on the market.
Between Nutricost's popularity and HMB becoming more popular, I had to try it out! Keep reading for my in-depth look at this unique supplement!
HMB by Nutricost at a Glance: 
17¢ per serving 
Non-GMO
Gluten-free  
Under the Lid - My In-Depth Review
Pros
Great Price
This is an extremely cost-effective choice. Nutricost provides a 120 serving option for just $20.95 per bottle. Note that the serving size is 2 capsules per day, so you get 240 capsules, but you're supposed to take 2 per day! 
I did the math and the 120 servings only cost 17¢ per serving! They have a smaller bottle with 60 servings that is 23¢ per serving as well.
Additionally, the bottle with 120 servings will last approximately 4 months, which means you don't have to reorder as often. I love that because it is one less thing for me to remember to do on a regular basis!
Bonus! The supplement is vegan friendly and has no artificial colors, no preservatives, or gluten.
Just What You Need Formula
No fancy extras are included here to drive up the price. Nutricost's formula is 1000 mg of high-quality HMB per day plus a little bit of calcium (140 mg per serving) . 
Not only is gluten not used in this product, but each batch goes through a gluten test to ensure the capsule was never accidentally in contact with any gluten.
Additional Certifications
It is important to me to find brands that take the extra step in getting their products tested for quality assurance. I also always appreciate seeing GMP compliance - I know this means that a product follows extra guidelines and regulations to protect consumers like me and you! 
Nutricost's HMB capsules are 3rd Party Tested by ISO-Accredited Laboratories. Additionally, they are manufactured in a GMP Compliant, FDA Registered Facility.
Cons
Can Be Hard to Get
Nutricost products are very popular on Amazon. That said, you may see some products go out of stock every now and again. That said, their products never seem to be out of stock for long.
No Immediate Changes
One of the "drawbacks" of Nutricost's Hydroxymethylbutyrate, or HMB, is not unique to Nutricost, but is true of all HMB supplements.  HMB works at a cellular level and people aren't likely to notice an immediate change when taking it. 
However, over time you may be able to notice increased muscle mass thanks to potentially higher rates of muscle anabolism. 
There are studies that show HMB does work to help with muscle mass and increasing long term memory strength, but you are not going to see an immediate effect. Patience is key with a supplement like HMB. 
My Final Thoughts
If you're interested in supporting your muscle durability and mental stamina, HMB could be just what you're looking for. 
Keep in mind that HMB works at a cellular level and it takes time to impact your overall health and wellness. 
The price is right, at only $20.95 for a 4 month supply. I personally love the quality assurance of 3rd party testing and GMP compliance, so I know I'm getting exactly what I need! 
Definitely recommend HMB by Nutricost.
Why Supplement with Hydroxymethylbutyrate, or HMB?
Hydroxymethylbutyrate, or HMB, is an amino acid found naturally in the human body. Our bodies naturally produce HMB in small amounts when metabolizing the amino acid leucine. You can get leucine from foods like salmon, chickpeas, and brown rice, and also from taking BCAA supplements. 
Health enthusiasts take HMB supplements to raise HMB levels in the body to help aid muscle growth and performance. 
In addition to reducing muscle breakdown, new research suggests that HMB supplementation can assist in long term memory stamina and protect the brain from age-related deterioration.