An Honest Review of Nutricost's DIM
Increase your nutritional health with DIM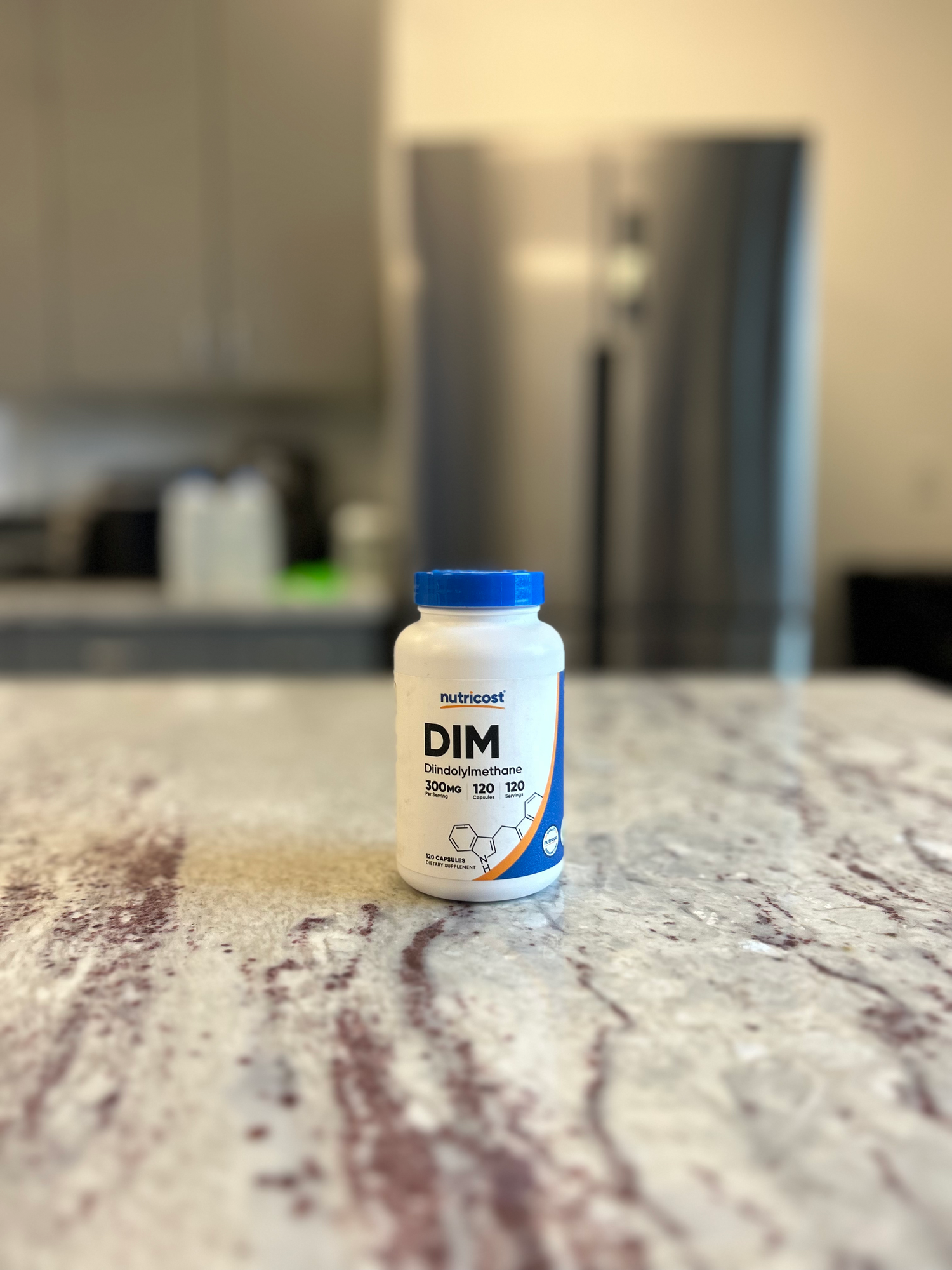 Nutricost DIM
Thousands of wellness enthusiasts turn to DIM for its potential benefits, and Nutricost offers a high-dose bottle designed to last for months. With 300 MG of DIM per serving and 3rd-party testing to ensure quality, it's priced affordably at just $17.95. 
Buy on Amazon
Let's be honest, I eat my veggies, but there are only so many servings of broccoli and brussels sprouts one person can take! Even if you grill them up or bake them with bacon (OMG, don't sleep on this one), we actually need a lot of cruciferous veggies to get proper nutrition. 
Many health enthusiasts like me take a Diindolylmethane (DIM) supplement to deal with this. I wasn't sure if I was taking the best DIM or getting the best price, so I started shopping around to try out a new bottle of DIM. One of my favorite brands for supplements is Nutricost, and lucky for me, they offer a bottle of DIM. 
Read more to dive into the details of Nutricost's DIM offering with me. 
Nutricost's DIM at a Glance:
Servings per Bottle: 120
Price: $17.95
GMP-compliant
Single-ingredient
Support Your Health with DIM
DIM, or Diindolylmethane, is gaining popularity for its potential health benefits. Derived from cruciferous vegetables like broccoli, Brussels sprouts, and cauliflower, it's known for its role in hormone balance and overall wellness. This natural compound is garnering attention for its ability to help support estrogen metabolism and its potential to help reduce inflammation and support the body's detoxification processes.
As a result, many individuals are incorporating DIM into their daily wellness routines to promote a balanced and harmonious state of health.
Pros
Stand Out Savings
Priced at $18.95 for 120 servings of 300MG, Nutricost's bottle of DIM outshines competitors in quantity and cost-effectiveness. 
The only DIM supplements that I saw at a lower price point offered much lower dosages of DIM per serving, only 100 MG, as opposed to Nutricost's 300 MG. 
The 4-month supply of DIM from Nutricost is about double the potency and still keeps a nice and wallet-friendly price. Whether you are saving for a big investment or trying to crush debt, I know that making wise choices with your hard-earned money is important. I know I am getting a great deal on a great product with DIM by Nutricost.
Only What You Need
Nutricost's DIM supplement stands out for its simplicity. Each capsule delivers a precise 300 MG of DIM, devoid of fillers or unnecessary additives.
Note that a small amount of BioPerine Black Pepper Extract is included to aid in absorption. Since it is a highly potent dose, the Black Pepper is an essential part of this simple formula. 
Additionally, it is vegetarian, gluten-free, and non-GMO.
Highest Quality
Nutricost consistently impresses me with its commitment to top-tier quality. The DIM capsule undergoes rigorous 3rd-party testing to guarantee purity and potency. 
Moreover, Nutricost adheres to Good Manufacturing Practices (GMP), ensuring strict production standards that eliminate potential defects or cross-contamination concerns.
Solid Brand
Nutricost is a prominent player in the health and wellness industry, renowned for its diverse range of supplements, including tablets, powders, capsules, and gummies. Alongside their broad performance product line, Nutricost offers kids' and women's supplements.
Cons
Some Users Get Headaches
While unlikely, some people taking DIM supplements have reported headaches after taking the capsule. 
However, this is not brand-specific to Nutricost and could happen with any DIM supplement. Make sure you consult your doctor if you are concerned about potential adverse side effects.
Choose the Best for Your Health
When it comes to health and wellness, you and I deserve the best supplements. Whether you are still deciding if DIM is right for you or if you're ready to buy a bottle today, Nutricost has a fantastic high-dose option. 
The price is right at just $17.95 per bottle. Considering that the 120-serving size will last up to 4 months and the single-ingredient formula is high quality, choosing Nutricost is a no-brainer.
Why Supplement with DIM?
DIM will not help anyone who is DIMwitted - you will have to work that out on your own! I recommend reading more if you want to get smarter. 
The supplement Diindolylmethane, or DIM, is derived from cruciferous vegetables like broccoli and kale.

Supplementing with DIM, or Diindolylmethane, can be beneficial for several reasons. Firstly, it can play a helping role in hormone balance, particularly in the metabolism of estrogen. It has also been found to assist with male health.


Moreover, DIM is known for its potential to support the body's natural detoxification processes. By aiding in eliminating harmful substances, it contributes to overall wellness and helps maintain the optimal functioning of various bodily systems.


Lastly, DIM's anti-inflammatory properties have been of interest to many. It may help reduce inflammation, a common factor in numerous chronic health conditions.