Nutricost Alpha Lipoic Acid Review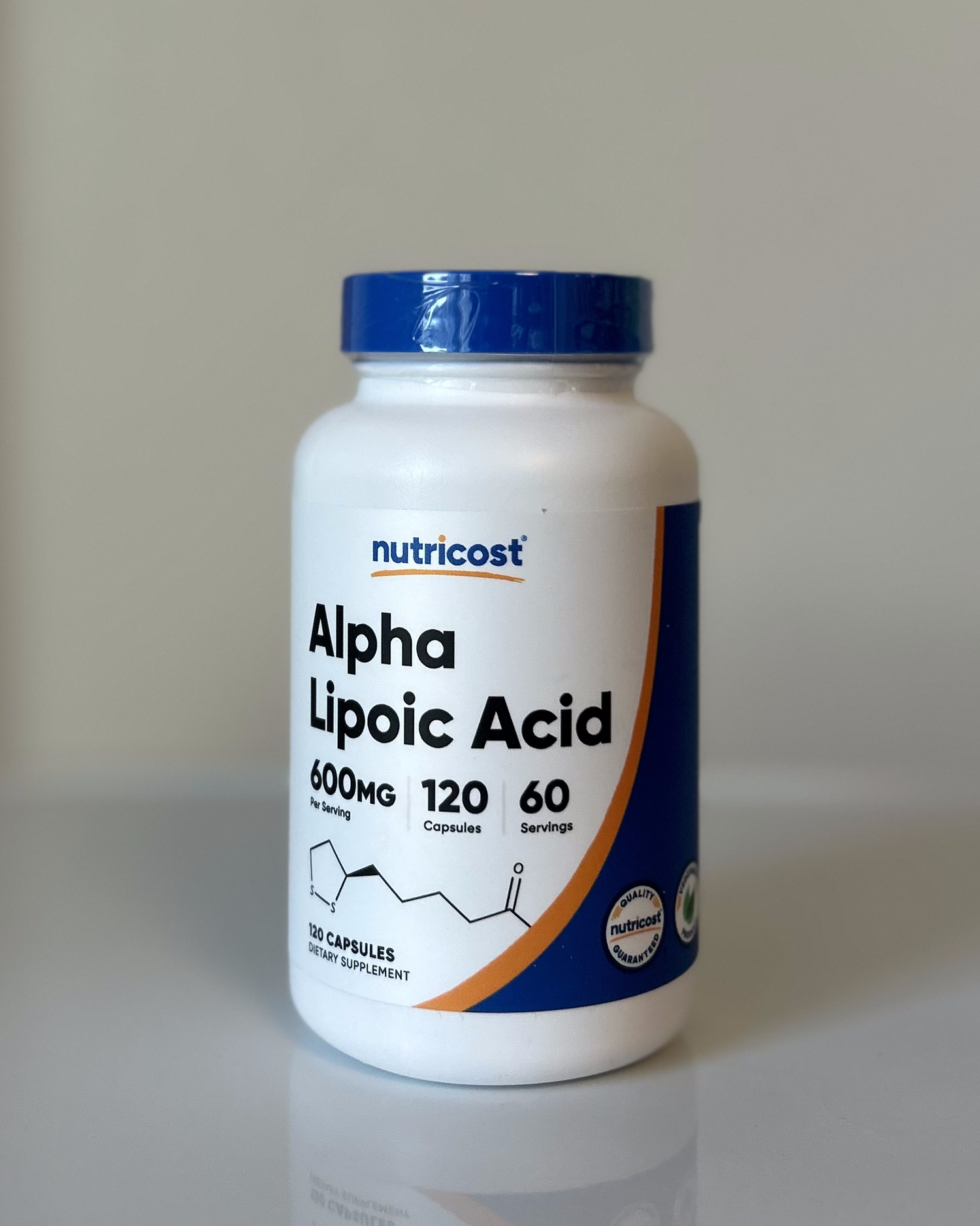 Nutricost Alpha Lipoic Acid Review
Considering adding the benefits of antioxidants to your wellness routine? Check out Nutricost's Alpha Lipoic Acid (ALA). Each bottle offers 120 servings and 600 mg of Alpha Lipoic Acid per serving. This product is GMP-compliant and non-GMO, as well as 3rd party tested.
Buy on Amazon
Nutricost is a fast-growing health and wellness brand on the market. They offer over 1,000 different dietary and nutritional supplement products. They are known for their high-quality and budget-friendly products, and most of their supplements are offered in many size and flavor options. 
Alpha Lipoic Acid by Nutricost has over 30 thousand reviews with an incredible 4.5 star rating on Amazon! When I saw this, I knew I had to get some for myself to try it out. 
Keep reading for my full review. 
Nutricost Alpha Lipoic Acid at a Glance:
4-month supply
600 mg of alpha lipoic acid per serving 
20 cents per serving
Under the Lid - My In-Depth Review
Pros
Competitive Price
Nutricost serves up a wallet-friendly ALA supplement. At just $24.89 per bottle, this makes each serving cost only 20¢. I love that it is a 120 serving bottle, so I don't have to reorder often. 
Other options for the same amount of ALA per serving and the same amount of servings cost upwards of $30 per bottle, some ranging as high as $100! Nutricost has a great option cost-wise. 
Also! If you opt in for the subscribe and save option on Amazon, then you can get your supplements delivered before they run out AND save 10% of the retail price. 
Simple, Single-Ingredient Formula
I always appreciate a 'what you see is what you get' supplement. Alpha Lipoic Acid is the only ingredient in the capsule, serving 600 mg of ALA per serving. Not only is the whole thing soy-free and gluten-free, I also like that the capsule is vegetarian. If you are looking for a straight forward option with no unnecessary ingredients, this is it! 
Trustworthy Quality
When I'm checking out something new, I always prioritize brands that take the extra step in getting their products tested for quality assurance. 
I also really appreciate seeing GMP compliance - I know this means that a facility follows extra guidelines and regulations to protect consumers like me and you! 
Nutricost's Alpha Lipoic Acid capsules are 3rd-party tested by ISO-Accredited Laboratories. Additionally, they are manufactured in a GMP Compliant, FDA Registered Facility.
Cons
So Popular It Can Be Hard to Get
Turns out, being popular has a drawback, which is that everybody wants a piece of you! Sometimes, Alpha Lipoic Acid can be out of stock due to its high ratings. The good news is that Nutricost usually restocks quickly.
Why Supplement with Alpha Lipoic Acid (ALA)?
ALA is an antioxidant naturally found in the human body and can also be found in certain foods. Since it is only found in small amounts in our body, people often turn to supplements to get more Alpha Lipoic Acid. 
Alpha Lipoic Acid (ALA) can be taken as a supplement to address a variety of health concerns. It is generally considered a safe supplement and has minimal or very few side effects. 
ALA plays an important role in energy metabolism, which has led to its use in managing weight. It is also thought to help with supporting the nervous system.