Bulk Supplements Creatine Monohydrate Review
Looking to get the benefits of creatine supplements? Check out this affordable option by Bulk Supplements!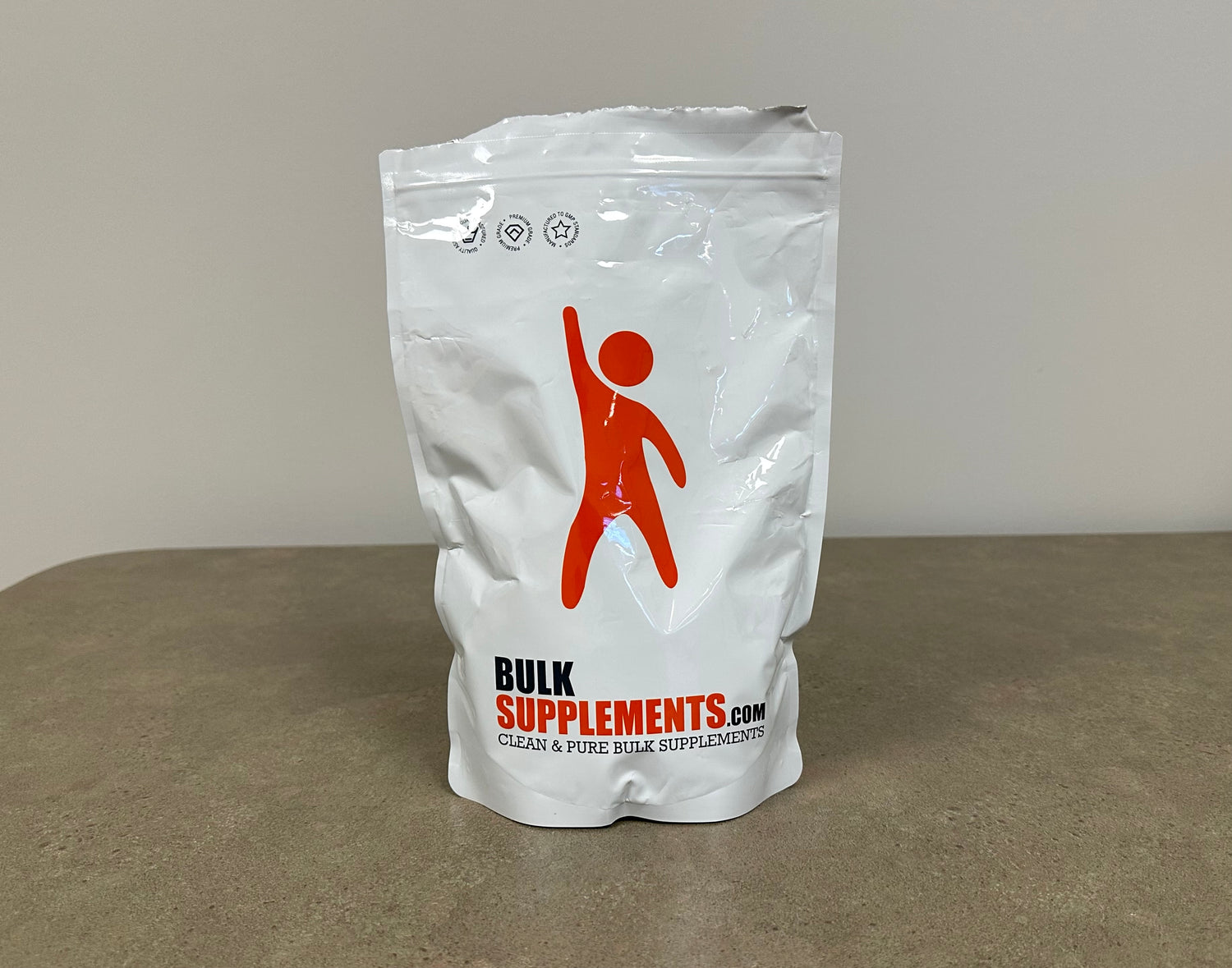 Bulk Supplements Creatine Monohydrate Review
Each scoop of Bulk Supplements Creatine Monohydrate provides 5g of micronized powder. This 3rd-party tested and non-GMO product is highly rated and saves your wallet at only 22¢ per serving.
Buy on Amazon
Bulk Supplements is a recognizable brand in the supplement world, offering a wide array of sports nutrition supplements. They also offer herbal supplements. 
With a competitive price and great reviews, I wanted to check out their creatine monohydrate. Just like you, I'm always looking for the best creatine monohydrate. Read on to find out more about Bulk Supplements creatine monohydrate!
Product at a Glance: 
22¢ per serving 
Made in NSF & GMP Facility
Under the Lid - My In-Depth Review
Pros
Quality Assurance
Bulk Supplements have many quality assurances. 
In addition to 3rd-party testing, their facility is GMP and NSF certified. By adhering to Good Manufacturing Practice (GMP) and NSF regulations, companies adopt a quality-focused approach to manufacturing.
This safeguards consumers from purchasing ineffective or potentially harmful products and is a great feature to look for when choosing a supplement!
Bulk Supplements goes the extra mile to make sure it is providing a high-quality product that you can trust.
Budget-Friendly Price
Each bag of Bulk Supplements creatine offers 100 servings and costs $22.96. That makes each serving size ~23¢. 
When you consider the premium grade creatine and the quality assurance, this is a great price for a quality product. I haven't seen any high quality creatine priced significantly lower than this, but I have seen many priced higher, almost double – up to even 41 cents per serving.
Focused Formula
Like many unflavored creatine monohydrate options, this is ONLY creatine monohydrate. That means that there are no other fillers, ingredients, or blends at all. 
You can rest assured that there is nothing else added to the creatine powder - no sugar, soy, dairy, yeast, or gluten. And, no added aminos or other ingredients means no funny aftertastes in this unflavored formula.
Great Mixability
When you open up the bag, this powder looks very fine and mixes up nice and easy. It is micronized, making it super quick to mix in your water, or throw in a smoothie.
Cons
Packaging
This is not a significant con, but a scooper is not included. However, the label lists directions and makes it easy to measure with a teaspoon. Most companies do include a scooper with powdered supplements, and some folks might miss that convenience
My Final Thoughts
I think Bulk Supplements has a solid creatine monohydrate supplement!
The price is RIGHT at just 23 cents per serving, and each serving has 5g of creatine monohydrate. With the multiple quality assurances like 3rd-party testing and GMP certification, you know you are getting a good product. 
If you really want the convenience of the included scooper, you won't find that here. But there are many other great qualities that make Bulk Supplements creatine monohydrate a great option!
Why Supplement with Creatine Monohydrate?