Does Nutricost Offer the Best Creatine Supplement?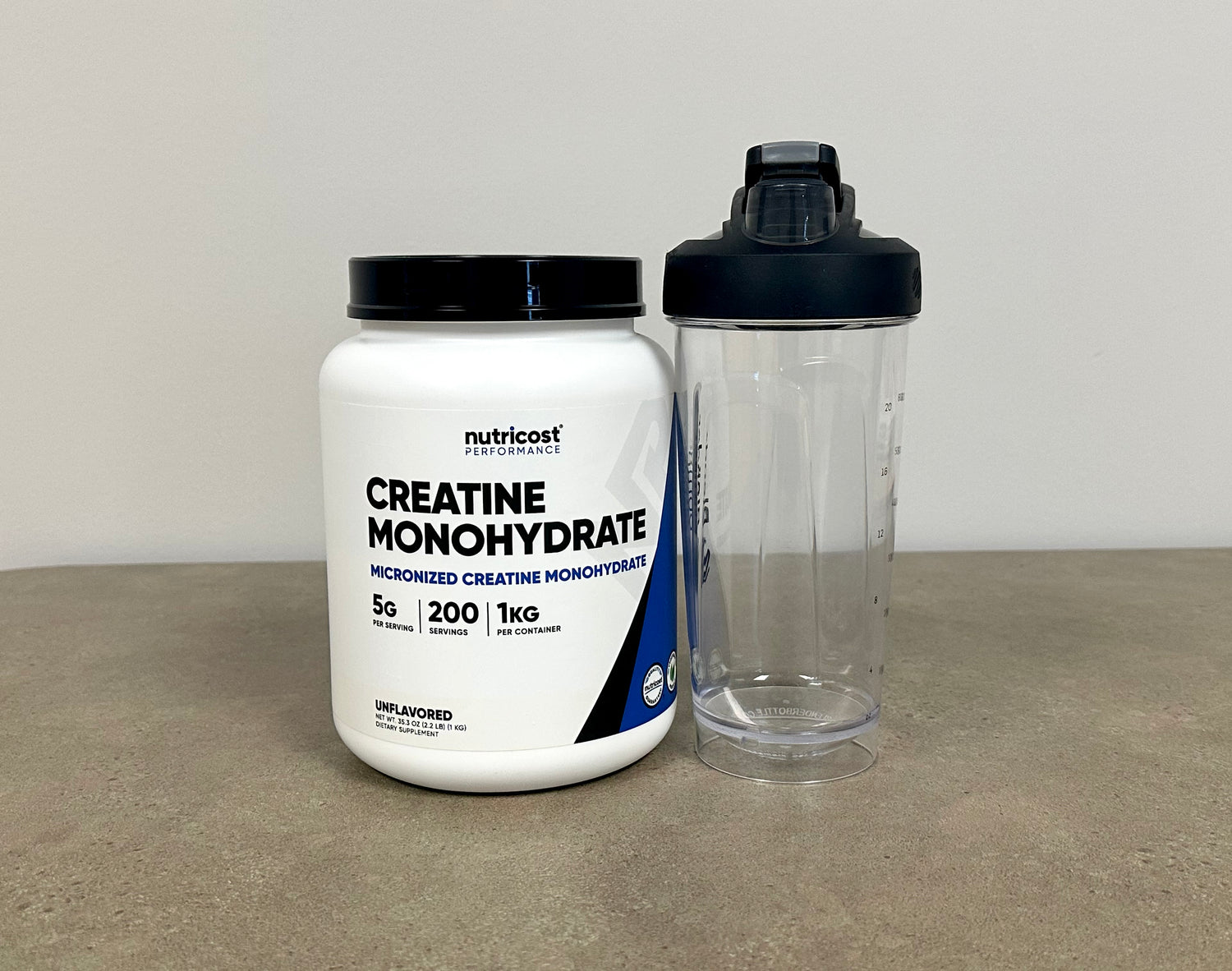 Nutricost Creatine Monohydrate
Looking to help improve your workout performance and results? Try Nutricost's unflavored Creatine Monohydrate. Each serving is only 24 cents and micronized for easy solubility. Rest assured that this product is also 3rd-party tested and manufactured in a GMP facility.
Buy on Amazon
Nutricost is a supplement company based in Utah. As the name suggests, they specialize in high-quality, yet budget-friendly supplements. Their slogan is "Take control of your health." 
Launched in 2015, Nutricost offers over 900 different dietary and nutritional supplement products when taking into consideration products, flavors, and different sizes.
Nutricost's mission of delivering high-quality supplements at great value to customers has directly led to its exponential growth in the health and wellness space. As a result, Nutricost has become one of the fastest growing supplement brands on the market.
Based on the Nutricost hype, I had to check out their top-rated product for myself. 
Nutricost Creatine Monohydrate at a Glance: 
Made in NSF & GMP Facility
24¢ per serving 
Under the Lid - My In-Depth Review
I ordered their 100 serving Creatine Monohydrate powder and was extremely excited to check this out. Spoiler alert: I was very impressed.
Check out my full review below!
Pros
Great Price, Great Quality
This is the first of a long line of 'pros' for Nutricost's Creatine Monohydrate Supplement. One bottle with 100 servings costs only $24.50, or 24¢ per serving. 
Even if you are taking multiple servings a day per the instructions in your loading phase, this bottle will last over two months. 
I have tried and researched a lot of creatine options, and this is as budget-friendly and high-quality as you can get. 
Anything that costs less will not have the quality assurance features, and you can definitely spend more on marked-up products. 
For the price-sensitive people looking for a straight-forward, high-quality creatine product, this is it, folks.
Straightforward Formula
I like that Nutricost's Creatine has no fillers or flavors - it is ONLY micronized creatine in your 5g serving.
Because it is micronized, it is optimized for increased solubility and so that you can digest it easier.
Lastly, it is vegetarian and gluten free.
Easy to Mix on the Go
I love that this is micronized - the mixability is perfect! You can shake it up in a tumbler, or just briefly stir to get the powder to dissolve. No settling or issues. 
This powder looks like it disappears in the liquid after a couple shakes.
Unflavored
This is unflavored, so you can mix this with water to taste nothing, or easily mix it with your favorite smoothie recipe, pre-workout, protein shake–you name it.
The unflavored aspect offers a lot of flexibility.
Top Notch Quality Control
Nutricost's Creatine is a 3rd-party tested product, made in a GMP Facility, and non-GMO. 
Why is this important, though? Not all vitamin and supplement companies take the steps to make their products the highest and most trustworthy grade.
Nutricost goes the extra mile to make sure that you are getting a pure form of the ingredient, and exactly what you are seeing on your label.
And this is something that definitely sets Nutricost apart from several other companies.
Cons
Nutricost Is Extremely Popular
Because Nutricost is a very popular brand on Amazon, some of their products can stock out occasionally. That said, I didn't run into this issue when ordering their creatine. And it doesn't appear to take the company long to restock products, either.
Just something to keep an eye out for! 
Yes, Nutricost Made the Best
For me, Nutricost has the best Creatine Supplement. 
The price point is a no-brainer. They provide 5 grams of pure, micronized creatine monohydrate powder in each serving. And you get 100 servings per bottle.
They put in the extra effort to make sure they are producing the highest quality product. there is a reason Nutricost is absolute #1 on Amazon's Creatine Supplement list!  
For those that are looking for the perfect unflavored creatine monohydrate product, look no further. 
For those that are wanting flavored options, Nutricost also has you covered. They provide creatine monohydrate in both Blue Raspberry an Fruit Punch flavors
Why Supplement with Creatine Monohydrate?
Creatine, a naturally occurring compound found in small amounts in certain foods like meat and fish, is also produced by the human body. 
It plays a vital role in energy metabolism, especially during high-intensity and short-duration activities.
Stored in the muscles, creatine can be rapidly converted into adenosine triphosphate (ATP), which serves as the main source of cellular energy.
Many athletes and fitness enthusiasts incorporate creatine as a dietary supplement to improve their physical performance, especially in activities that demand brief but intense exertion, such as weightlifting, sprinting, and jumping.