Will Amazon's Choice Xtend Sports BCAA Supplement Work For You?
Supercharge your athletic performance and recovery with Xtend Sports BCAAs, PLUS electrolytes. You deserve the best amino acids supplement.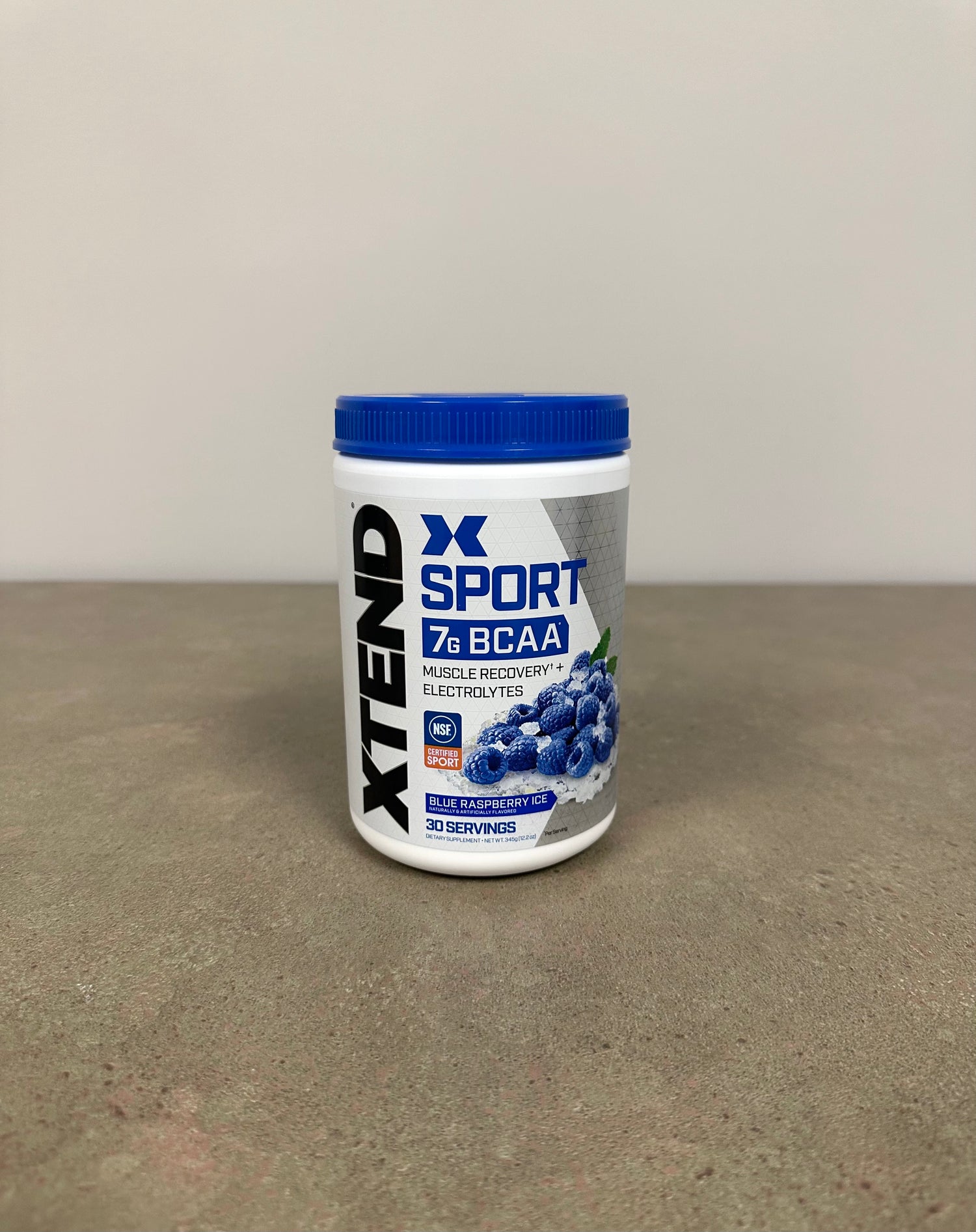 Xtend Sport BCAA
For those seeking more than just a regular BCAA blend, Xtend Sports BCAA is a great option. By combining BCAAs with electrolytes, this supplement provides optimal fuel for your muscles during the recovery phase. Rest assured, there are no extras like sugar, calories, or caffeine in this potent formula, allowing you to focus solely on maximizing your workout and recovery.
Buy on Amazon
Will Amazon's Choice Xtend Sports BCAA Supplement Work For You?
Xtend is a leader in BCAA supplements, helping athletes improve their workouts and increasing their capacity for muscle growth. 
With over ten thousand high ratings on Amazon, will the #25 rated BCAA work for you? This one has some extra bells and whistles in addition to the Amino Acids, which made me curious. I'm always looking for the best, maybe this could be the best BCAA.
Xtend Sports is a popular brand run by Nutrabolt, which has over 20 years of industry experience. In addition to Xtend Sports, Nutrabolt also owns  C4 supplements and Cellucor. You can find their quality products in most stores in the USA, and in 125 countries across the globe. 
I wanted to find out if this BCAA is worth the hype, so I tried it. Keep reading to learn more about Xtend Sports BCAA powder.
A quick look at Xtend Sports BCAA powder:
Easy to mix
Good flavor 
Added benefit of electrolytes
Affordable price point
What can Xtend Sports BCAA powder do for me? My In-Depth Review
The Xtend Sports BCAA can be taken before, during, or after your workout. I got the Blue Raspberry Ice flavor and took it right after a one-hour CrossFit workout. Here is my review and analysis:
Pros
Formula
I really like that the Xtend Sports BCAA formula has some extra blends that help aid in full-body recovery. If you are looking for BCAAs plus additional ingredients to help support your recovery, this BCAA supplement might be worth looking into. These additional ingredients set it apart from traditional BCAA's. 
Each serving includes 7g of Branched Chain Amino Acids (BCAAs) in the clinically studied 2:1:1 ratio.  
It also includes a replenishing electrolyte blend to support hydration, 3.5g of Leucine to support muscle protein synthesis, and 0 sugar per serving. 
I was stoked that there are no sugars, no carbs, and no calories in this product. It's pure recovery and hydration after a good sweat sesh. 
Mixability
My mixability rating for Xtend Sports BCAA is 10/10. I didn't even use a tumbler to shake it, and it dissolved very quickly. I simply stirred it with a dinner knife in my glass of water and downed it with a straw. No grit at all. So far this is the best amino acids supplement based on mixability!
**Note: This great mixability is due to the fact that the BCAAs in Xtend Sports BCAA are instantized. This means they undergo a process to make them easily dissolvable.
Flavor
The Blue Raspberry Ice Flavor is good, I say 8/10. I tend to add a little extra water to most of my pre/post-workout powders, which I did for this one too. 
It has that summer frozen popsicle flavor, the blue one that dyes your tongue blue; it's a little sweet with a side of sour. Definitely drinkable, and if you like milder mixes, just add more water. 
They also offer a Strawberry Kiwi Splash Favor, which I plan on trying soon as well.
Additional Certifications
Each of Xtend Sport's products is NSF-Certified for Sport, and tested for quality, safety, and purity. NSF is an independent certification that's respected by major sporting bodies worldwide.
Cons
Cost (Servings Per Bottle)
The price on Xtend Sports BCAA is just okay. The price for a 30-day supply is $21.99, which is 73¢ per serving. But there are other options on the market that are $17.99 for 30 days of BCAAs. 
However, the Xtend Sports BCAA powder has more blends than the standard 2:1:1 amino acids, so it does run at a slightly higher price per serving than another product that does not have the extra blends.
My Final Thoughts
There is a huge world of BCAA options out there. If you're not sure where to start, the Xtend Sports BCAA will give you what you need, plus a little more with the added electrolytes!


If you are willing to spend just a little more than more straightforward BCAA's, I recommend the great flavor, smooth mix, and rehydration elements to support your fitness goals.
Why Supplement with BCAA's?
There is extensive research that shows how BCAA supplements support athletic performance and recovery. 
Regular use of BCAA's can help increase energy and lessen fatigue, while directly feeding your muscles with leucine, isoleucine, and valine. 
BCAA supplements give your muscles the boost they need before, during, and after your workouts!